Trinity Family Medicine
Welcome to Trinity Family Medicine. We are a Christian-oriented family medicine office, founded in July of 1994 by Dr. Sean Boyle. The goal of our office staff is to provide excellent, compassionate medical care to our patients.
We are affiliated with Auburn Community Hospital, and as such, we are dedicated to specializing individually in each of our patients. We have years of experience in primary care and family medicine, and promise to dedicate our time and attention to the betterment of your family's health.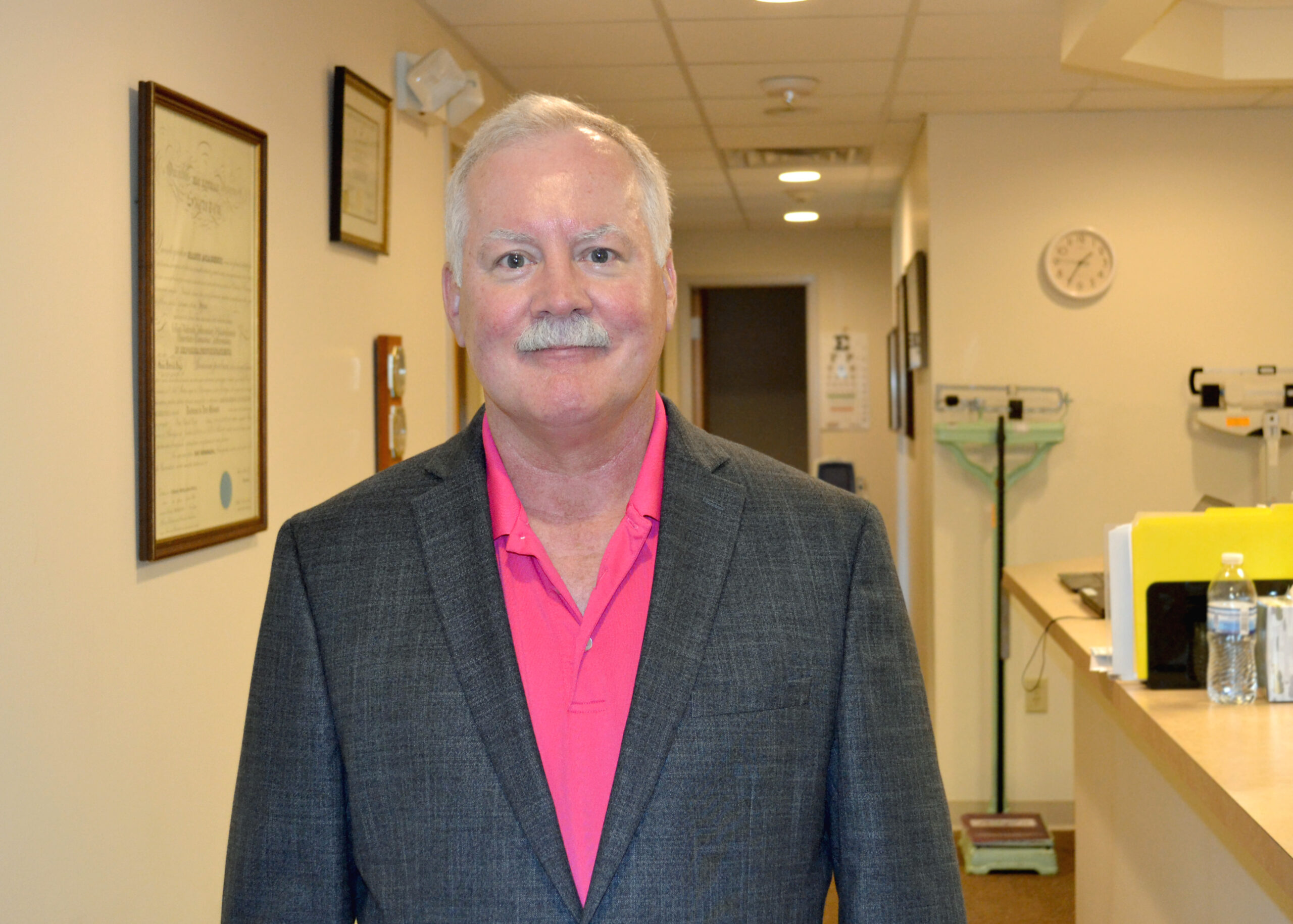 Our Team
Our Services
Trinity Family Medicine provides care from newborn through geriatric ages. Services include:
Routine physicals and examinations
Caring for acute and chronic illnesses
Well care preventive medicine, including immunizations
Physical examinations as required for school, camps, insurance, preoperative measurements, foster parent needs, and gynecologic needs
Minor surgeries, allergy injections, and asthma and COPD testing
Our Newsletter
Please take a moment to register for our free health e-newsletter!
---
Office Policy, Process, and Patient Portal
Prior to your appointment
In order to make our office visits the most productive and meaningful they can be, we ask that our patients prepare for their visits prior to and during a check-in process. This includes signing in for appointments using a Kiosk or, if necessary, with the receptionist. Due to insurance and governmental mandates, it may be the case that several items need to reviewed at the time of one's first check-in, allowing future check-ins to be much faster.  Patients are strongly encouraged to arrive 15 minutes prior to their scheduled office visit time in order to complete the check-in process at the Kiosk, review their current medications for accuracy and completeness, and then have their vital signs taken. This process allows Dr. Boyle to use all of the visit time to focus on key issues and concerns. This, in turn, should get every patient out on time to carry on their days and ensure that next patients will be seen on time.  Also, we ask that any pre-visit blood work for chronic condition follow-up visits and annual visits be accomplished 2 weeks prior to the scheduled office visit, so that all results are back and reviewed by the time of the visit.  It is ALWAYS a great idea to send a detailed Portal message to the office regarding any particular concerns about an upcoming office visit, whether it be for an acute illness diagnosis, a follow-up visit concerning chronic medical conditions, or an annual physical.  This allows us to immediately address those concerns when one arrives for a visit.
​Please note that the patient check-in Medent Kiosk is located in the waiting room adjacent to the coat rack.
The purpose of the Kiosk is to speed up your check-in time, and allow the receptionist to be able to perform the myriad of other duties. However, the receptionist is available to ​assist you should the need arise.
There are several different ways to check in using the Kiosk, including (from fastest to slowest):
1) The QRS tag reader code that pops up on your smart phone's email about 3 hours prior to your visit.  If you have a smart phone and see this message pop up, DON'T delete it!  If you have a smart phone and have not received this code prior to your appointment, talk with our receptionist to make sure that your HIPPA privacy settings are adjusted so it may do so in the future. Simply go the screen on your smart phone that displays the QRS code and hold it in front of the camera located on top of the Kiosk. It will recognize the code and begin the sign-in process. You do NOT need to touch anything first on the Kiosk to use the QRS code reader.
2) Your driver's license. This will NOT work if the name on your driver's license and the name upon your medical insurance card are not exactly identical.
3) Your Portal login name and password.
4) Your first name, last name, and date of birth.
Other tips on how to get the most out of your patient visits:
1) Let us know about ALL of the things you want to discuss with Dr. Boyle when you call or use the Portal to request an appointment.  We need to know this so we can allot the correct amount of visit time.
2) Make sure that your Portal account is active, and be sure to memorize your Login and Password. The fastest and most accurate way to obtain results of your labs, x-rays and special studies is via the Portal, unless you specifically have a visit scheduled with Dr. Boyle to review those results.
3) Review your past medical history and make sure it is complete and accurate using the Portal.
4) Make sure that the medication and allergy sections of your chart are up-to-date and accurate using the Portal.
Patient Portal and Medent
We encourage our patients who are signed up for the PATIENT PORTAL to take full advantage of it. The Portal has been very well received by the many patients of our office who are signed up for it, and they use it frequently. A feature has been added to our Portal under the Account tab whereby you can securely pay your personal balance on line via a credit card.
Another upgrade to our office software, called Medent, is the ability to send controlled substance prescriptions electronically to pharmacies. All of our local pharmacies now have that capability. This ability ends the need for our patients to come into the office to pick up printed scripts for their controlled substance medication(s). For those patients that are not currently signed up for the Portal, call or stop by the office during our normal business hours in order to obtain information on signing up.
All prescription refill requests, including controlled substances, will require 24 hour notice.
eVisit
Please remember that we offer the eVisit feature. This is designed so that established patients can have certain medical conditions—including anxiety, conjunctivitis, headaches, lower back pain, rashes, sore throats, upper respiratory infection, and urinary tract infections—treated without having to be physically seen at the office. Being seen face-to-face in the office is the ideal situation for the best possible medicine to be practiced. However, there are times—such as after office hours, on weekends, when the office is otherwise closed for holidays, and during the COVID-19 Health Care Crisis—when this simply cannot happen. eVisits are relatively new to the medical industry and Trinity Family Medicine is the first in the area to offer this patient convenience. This is new to medical insurance companies as well. Since the COVID-19 Health Care Crisis began, most insurances are covering this type of visit as well as the somewhat similar Telehealth Visit (i.e. securer Medical Skyping). Insurances that do cover these type of visits still require the patient to pay any applicable co-pay and deductible. Patients whose insurance does not yet cover this visit will be required to pay for the visit ($60) out of pocket with the full understanding that their insurance company does not currently cover this charge.  You should call the customer help number on your medical insurance card PRIOR to initiating either an eVisit or a Telehealth visit in order to ascertain if either of these type of visits will be covered.
Co-pays and insurance
Please note that our office follows industry standards in requiring patients to pay their co-pays at the time of their check-in to the office. If you have a high deductible health plan, we request that you pay $100 toward services at the time of check-in and we will continue to bill your insurance for the full amount of your visit to ensure all charges will count towards this deductible. In the unlikely event of an over-payment, we will promptly refund any monies due unless you want them credited to your account.
Hours and contact info
The office is open starting at 7am and closes at 3:30 pm. Most of our staff takes a lunch break from 12:00 pm through 12:30 pm, but someone is always manning the front desk during that time. The phones are turned over to the answering service from 3:30 pm through 7 am on weekdays and during weekends. Our office phone number is 315-282-7956 and our office fax number is 315-515-3128.
We draw blood specimens for lab work for our patients who desire the convenience of having it done at the office and then send their specimens to the Auburn Community Hospital lab for processing.