April 16-20, 2018 is NATIONAL VOLUNTEER WEEK!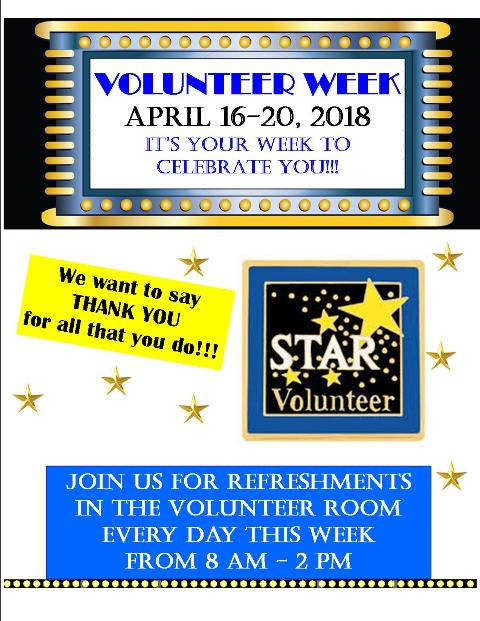 Auburn Community Hospital is blessed to have an amazing, talented, dedicated group of nearly 100 STAR volunteers! They are wonderful people – with some interesting stories to tell!
As you see our volunteers with their jade/teal smocks and vests walking through the halls, PLEASE LET THEM KNOW how much they are appreciated!