Natasha Ginzburg,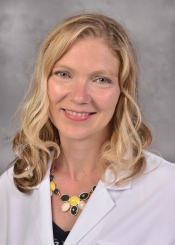 Location
Address: 17 Lansing Street, Suite 202 Auburn, NY 13021
Phone: 315-567-0555
Office Hours: 8:00 am – 4:00 pm
Biography
Dr. Ginzburg received her medical degree from Drexel University College of Medicine/Hahnemann University and has been in practice between 11-20 years. She specializes in the male and female urinary tract and male reproductive organs. Urologic organs include the kidneys, adrenal glands, bladder, ureters, urethra, testes, epididymis, prostate. Patients may have bladder or prostate cancer, kidney stones, urinary tract infections, and other genitourinary disorders. Urologists may have additional subdisplinary training as well.
BACK TO FIND A DOCTOR