Auburn Regional Diabetes & Endocrinology
At Auburn Regional Diabetes & Endocrinology, we are committed to serving our patients with compassion and experience to assist in improving their health. As an affiliate of Auburn Community Hospital, we are confident in our abilities to provide specialized, personal, one-on-one care, and recognize that each patient is different.
Our Team
Muhammad Iqbal, MD
Kristy Ventura, NP
| | |
| --- | --- |
| Dr. Iqbal | |
Our Services
Our services include but are not limited to:
Diagnosis and treatment of endocrine diseases
Diabetes testing
Diabetes treatment and management, for Type 1 and Type 2, including proper nutrition education and the creation of personalized, ongoing wellness programs
Hormonal tests, including those involving the thyroid, to diagnose patients
Cardiovascular Risk Reduction
Clinical Care: Board Certified specialists use the latest technology to provide you with excellent and up-to-date treatment with:
Lipid disorders: hyperlipidemia, dysbetalipoprotienemia, hypersholesterolemia and hypertriglyceridemia
Thyroid diseases: hypothyroidism, hyperthyroidism, Graves' disease, goiters, thyroid cancer and thyroid nodules
Pituitary and adrenal disorders: Cushing's disease, Addison's disease, hypopituitarism and acromegaly
Osteoporosis
Calcium Abnormalities
Type 1, Type 2 and Gestational Diabetes
Obesity
Patient Education: We offer one-on-one nutrition and diabetes education with a Certified Diabetes Educator and Registered Dietician. You will be able to create a personalized plan to control and minimize the effects of your diabetes, to lower your cholesterol, lower your risk of cardiovascular disease, or manage your obesity.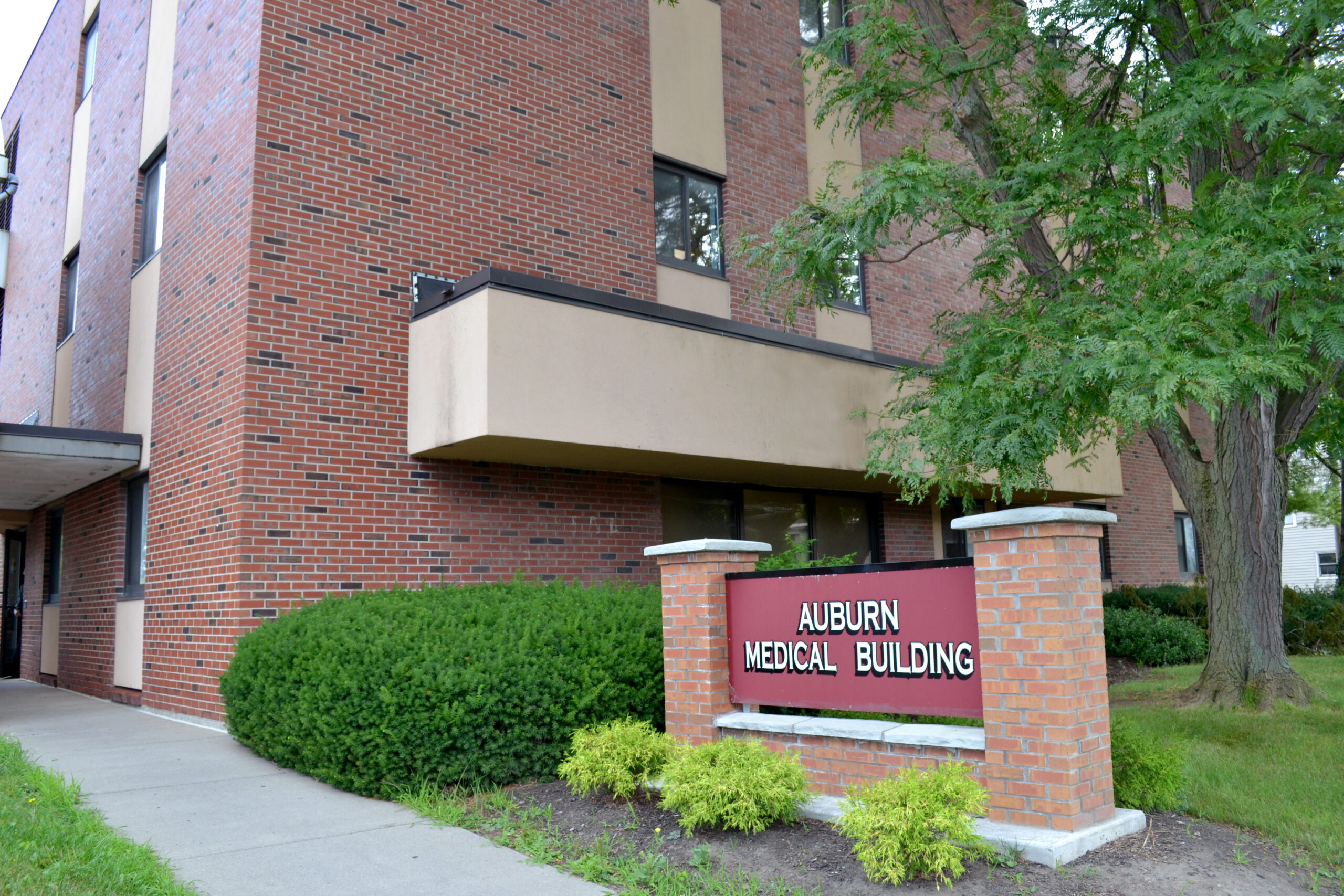 Our Building
Auburn Regional Diabetes and Endocrinology is located conveniently for our patients on the second floor of the Auburn Medical Building, on the corner of Nelson and Lansing Streets, next to Auburn Community Hospital. Free parking is available in the ACH Parking Garage.