Auburn Orthopedic Specialists
Welcome to Auburn Orthopaedic Specialists. We focus on the diagnosis and treatment of diseases and injuries of the musculo-skeletal system, including joints, muscles, ligaments, and tendons. Located at the Auburn Medical Building next to Auburn Community Hospital, with whom we are affiliated, our program is split between two office suites that are fully suited to meet the needs of our patients. 
Dr. Iannolo, Dr. Tallerico, Dr. Wilson, Dr. Wang, Steve Kieb, Christina Catalfano and Marlee Drumheller are located in Suite 120 of the Auburn Memorial Medical Building.
Dr. Teixeira is located in Suite 210 of the Auburn Memorial Medical Building.
Our Team
Our physicians are highly trained specialists in orthopedics, orthopedic surgery, and podiatry.
Steve Kieb, PA
Christina Catalfano, PA
Marlee Drumheller, PA
| | | |
| --- | --- | --- |
| Dr. Tallerico (left) and Dr. Wilson (right) | Steve Kieb, PA (left) and Dr. Iannolo (right) | Dr. Teixeira |
Our Services
Each office in the Auburn Orthopaedic Specialists program has its own X-Ray machine. With such advancements in technology, we are fully equipped to meet the needs of our patients through our services:
Arthroscopic Surgery

Joint Replacement (hip, knee)

Hand and Upper Extremity Surgery

Fracture Care and Surgery

Foot and Ankle Surgery
Total Joint Replacement: Our Total Joint Replacement program provides an easy to navigate, step by step program for joint replacement. Auburn Orthopaedic Specialists, in collaboration with Auburn Community Hospital's professional staff and the Finger Lakes Center for Living short-term rehabilitation program, are ready as a team to provide convenient and efficient service.
Osteoporosis Program: The Osteoporosis Program was developed by Auburn Orthopaedic Specialists to provide patients a comprehensive evaluation of osteoporosis. The evaluation will examine the patient's history, nutrition, balance and fall prevention as well as a DEXA or bone mineral density review. It will explore treatment options and make recommendations to the patients. The program will also include evaluation for secondary causes, if needed, and x-ray evaluation if indicated. Patients can be self referred or provider referred.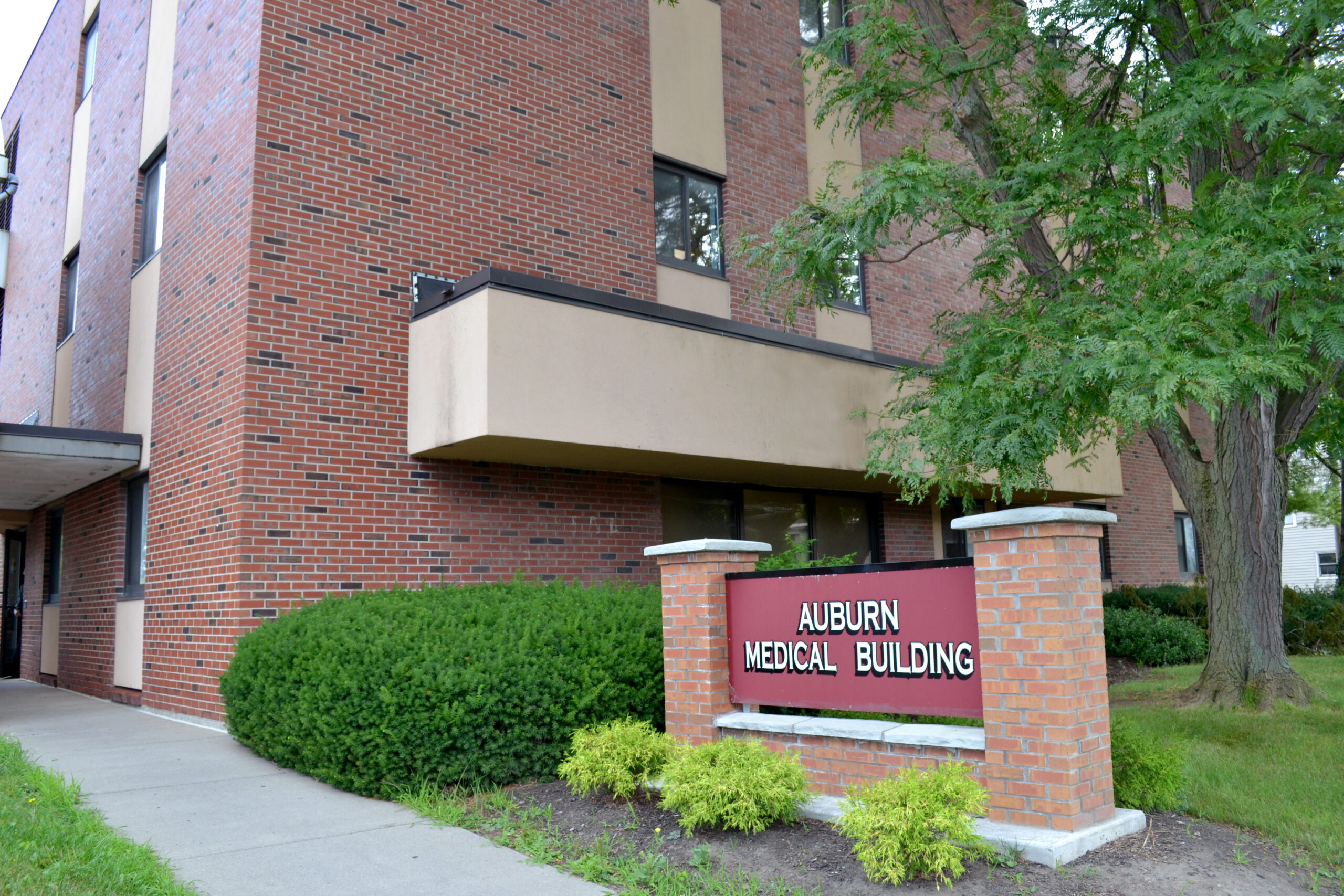 Our Building
Auburn Orthopaedic Specialists is located conveniently for our patients on the first and second floors of the Auburn Medical Building, on the corner of Nelson and Lansing Streets, next to Auburn Memorial Hospital.
Free Parking is available in the ACH Parking Garage.